My Basketball Story
My playing career started in high school at Washington Prep back in the late 1980s before moving on to East Los Angeles College and The Master's College, and finally, playing professionally in Australia and Brazil.
My coaching career started at my alma mater, The Master's College. Eventually I ended up at another familiar spot, ELAC, where I have been the last 10 years, including the 20-21 season featured on Last Chance U.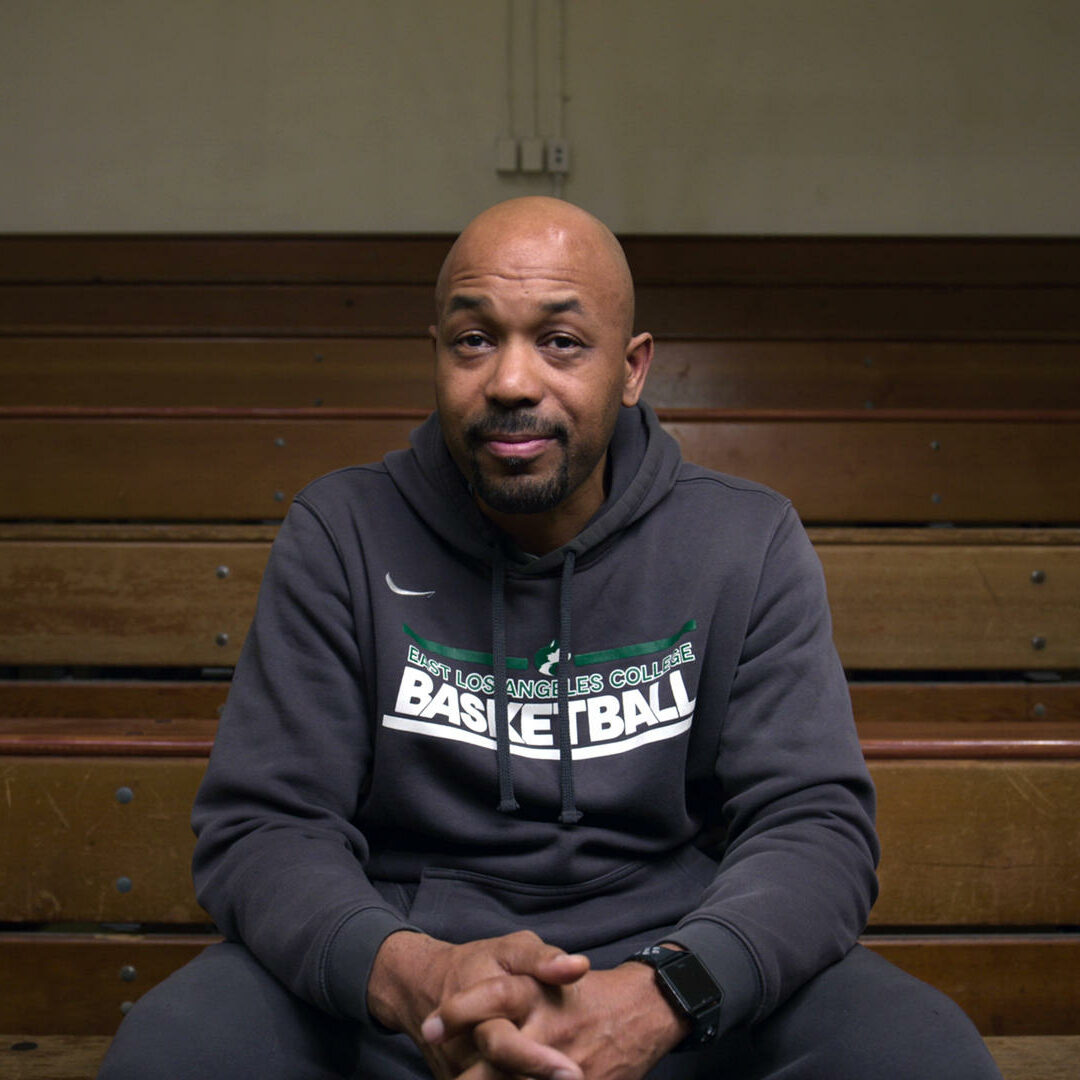 The Day Will Get Better...And So Will You!
My playing career started in high school at Washington Prep back in the late 1980s.
But despite playing well, poor decisions and poor grades in high school limited my college choices.
I decided to stay close to home and attend East Los Angeles College.
Things worked out well for me at ELAC, starting at point guard for two years (both as team captain) while leading my team into the playoffs and the state of California in assists.
Then, I transferred to The Master's College where we won two regional championships and made two NAIA Division I National Tournament appearances.
After college, I played professionally overseas in Australia and Brazil before retiring.
My coaching career began where my college career ended, The Master's College, where I was an assistant for eight years under legend Bill Oates.
I then spent five years at Cal State University Bakersfield as an assistant under Keith Brown, helping the program make the transition to Division I.
I am now the head coach at East LA College, where I am entering my 10th season leading the Huskies men's basketball program.
Me and my wife La Shaunda have been blessed with three children: Jackson, Moriah and Leah.
I am a full time faculty for the Kinesiology Department at East LA College where I also work with The Male Leadership Academy at ELAC, a program that supports the vision of underrepresented Men of Color and supports their success at ELAC.
It's my life's mission to help struggling young men who I see a lot of myself in and I can do that through the game of basketball.
Last Chance U: Basketball is an award-winning documentary series on Netflix that follows the East Los Angeles (ELAC) Huskies and my life during the 2020-21 season.
Netflix recently announced that Last Chance U is returning to ELAC to document the 2021-22 season.